A small group of us, about 3-4, depending who shows up, and more are welcome, are taking our telescopes out to the West Desert Saturday to the Lakeside Site to do some personal observing. If you have a telescope, binoculars and would like to join us, you are welcome to do so (or if you want to come see what we do when we are not doing public star parties or public events come out).
Edit: I forgot to mention, it gets COLD out here, even in the summer so dress in or bring layers. I wouldn't do shorts. If your layered you can always take items off or put them on. If your in shorts and a tee shirt your going to get cold, maybe even really cold. So layer up, I wear a pair of long-johns and sweats min. at this time of the year and usually I wear another layer of non-cotton pants over that since cotton doesn't hold body heat well. I have a under shirt, followed by a long tee shirt, and then a nice warm long sleeve shirt, a hooded sweatshirt and a jacket. I wear the tee shirt first, then put items on as it cools. I'll do a write up on cold weather clothing in about a month.
Review guidelines. First, once we are there, please make sure if you think you'll leave before those observing that your car is pointed away from us and toward the exit area. Please no headlights until AFTER you leave the parking area, have turned left on the road to go to the main road and are past the 5 foot dirt ramp. That helps those who are observing to stay dark adapted and is truly appreciated. No problem leaving early, and I'll show you how to get out and where to turn your lights on (parking lights would be okay). Last, red lights only in the area please. I use one to sketch so if that bothers you, please don't set up next to me.
I will be at the Flying J off exit 99 off of I-80 Westbound tomorrow at 6:30p.m. If you want to follow me out, that is fine. I drive a blackpathfinder. I'll probably bring the 14 inch scope but I may, just may, bring the 20 inch Obsession that I brought back to do some work on it (mods) but it is in the basement apart and I don't think I'll have time to put it back into working condition before transporting it back to my observatory in southern Utah at our cabin.
If you cannot make it, then here is a link to a map of how to get out there:
SLAS Map to Lakeside
Here is the map: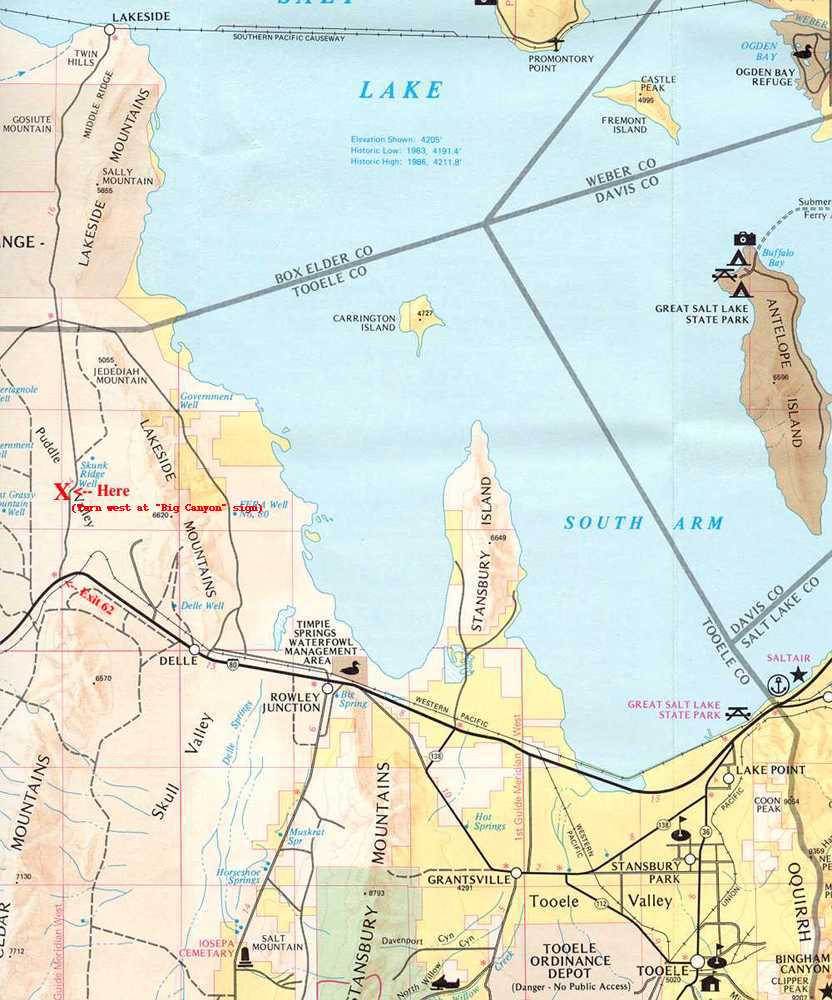 Here is the
link
to my SLAS Gallery that has the pictures showing how to get there using this map:
Here are the pictures:
I-80 West Bound to exit 62: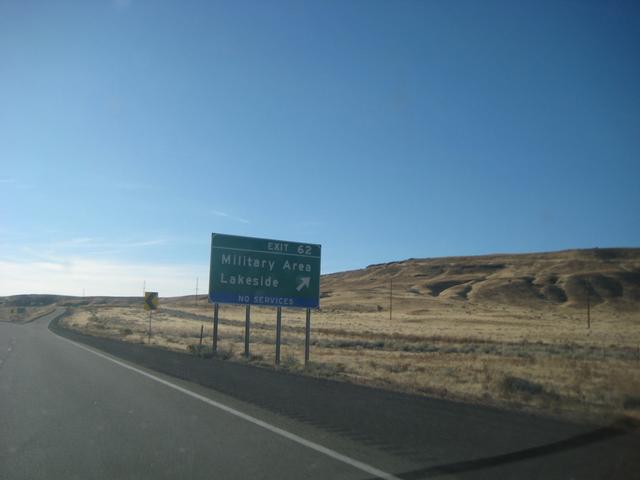 Exit the freeway, go right and then at this sign stay to the left on the paved road, well kinda of paved at that point, it goes back to nice pavement in a second and you'll see that on the next picture: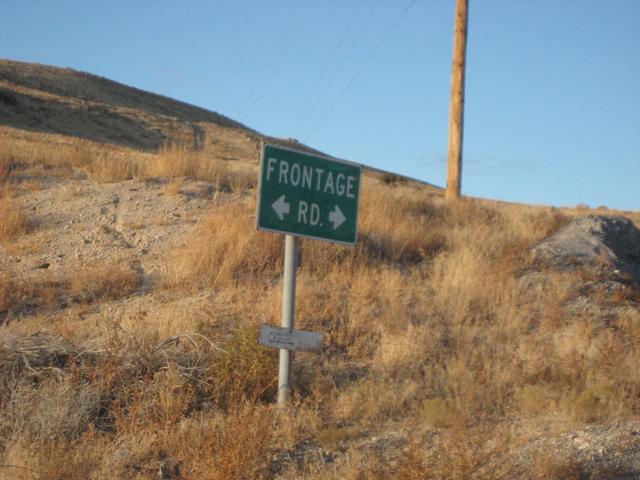 You wind around and then follow this road out to a sign that has thee posts, on being Big Canyon and says turn left . . .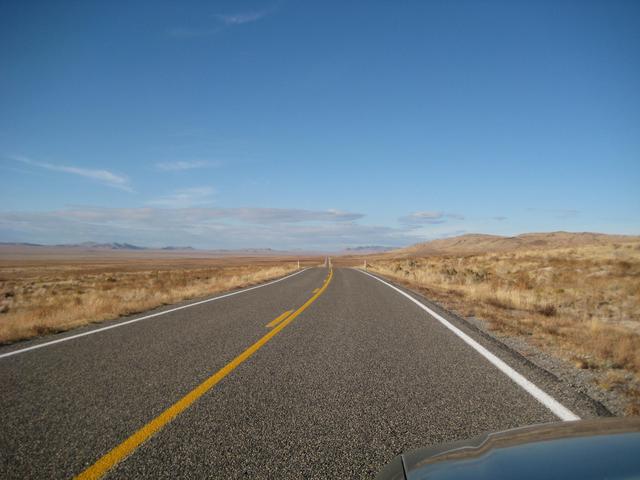 At this sign turn left on to the dirt road for Big Canyon and Well No. 78 . . . hmmm . . . do I tell you about Well No. 78 yet? Nah, you have to come out to hear that story.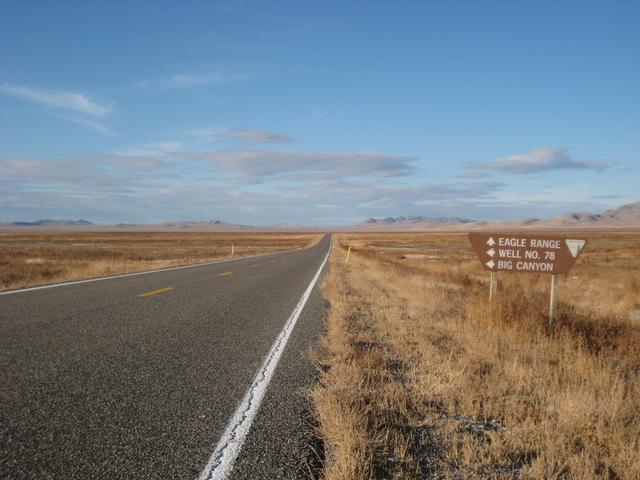 This is the dirt road you turn left on and it will go to those hills/mountains to the west and that is good if it is humid, as it gets you up and out of it. Right after you turn here (and you can see it in the picture) there is a bump and then a place to drive into like a large dirt parking area.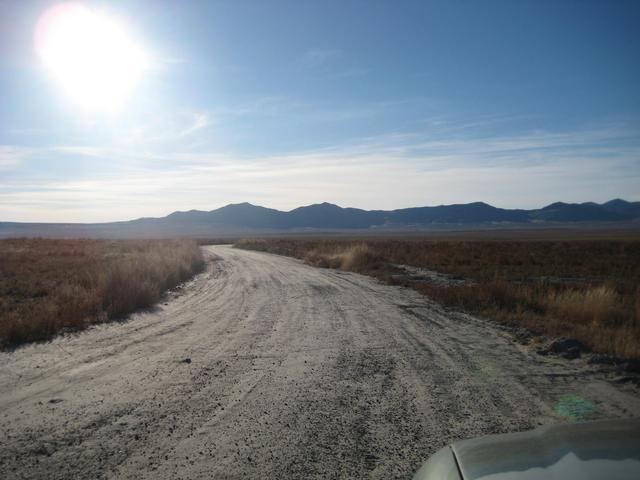 THIS IS WHERE YOU TURN RIGHT to get to where we set up and observe: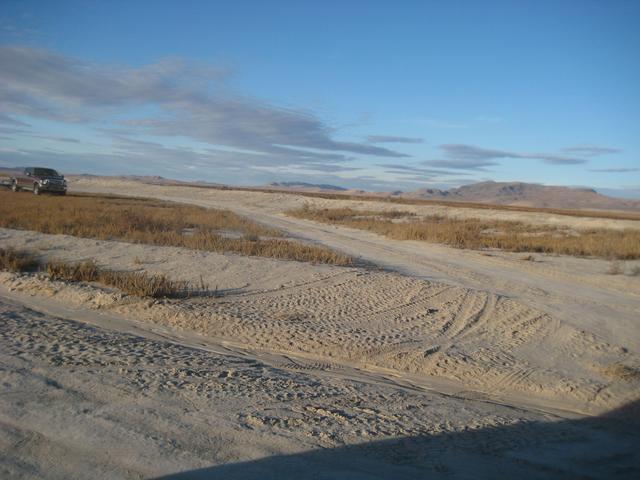 There is the dirt embankment to the east and it buffers the one or two cars from the main road that come out there sometimes so their light doesn't kill your eyes too bad: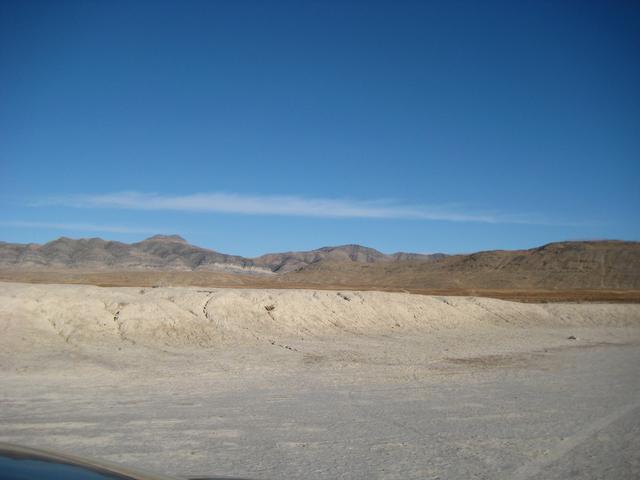 If you have followed my blog you've seen my images of being out here. Beautiful and dark! So if you want to get some observing time in this weekend, or enjoy the stars and the outdoors, please come out!